Professional. Affordable.
Roof Cleaning Worthington OH
Five-Star Rated Roof Washing in Worthington
Roof cleaning isn't rocket science but isn't as easy as you might expect. There is a technique behind it – the proper preparation, application of detergents, speedy drying, and optimal condition of the surface to be cleaned. This is where we come in.
All-Around Washing LLC is your best choice for roof cleaning services in Worthington, Ohio. You can experience more challenges in your home's exterior than just the roof getting damaged. Siding, gutters, and vinyl can all get dirty. Acids from rain, snow, and pollution can eat away at your siding and roofs. Consequently, a dirty roof makes your home look untidy.
Worthington residents are in luck because you can get all your roof washing done for a fraction of the cost and at no risk. Not just that, but the service is provided by an agency with years of experience in roof cleaning services.
Searching for Worthington Roof Cleaners Near Me?
All-Around  Washing LLC is your best option when looking to get even a part of your roof cleaned. There are countless roof cleaning companies and businesses that have websites, but not all of them are reliable. We have built our name on being dependable and consistent in today's fast-paced world.
You can rest easy knowing that All-Around Washing LLC protects your roof against mold and airborne debris while providing the most cost-effective solution. Worthington residents can rely on our professional roof-washing service to remove the burden of their Worthington-sized headaches and leave them free to enjoy the rest of the day.
If you live in Worthington, it's unlikely you need to be convinced that a clean roof makes a house look better. In addition to being aesthetically pleasing, clean roofs improve air quality, resist mold and mildew, hold off inclement weather, and boost real-estate value.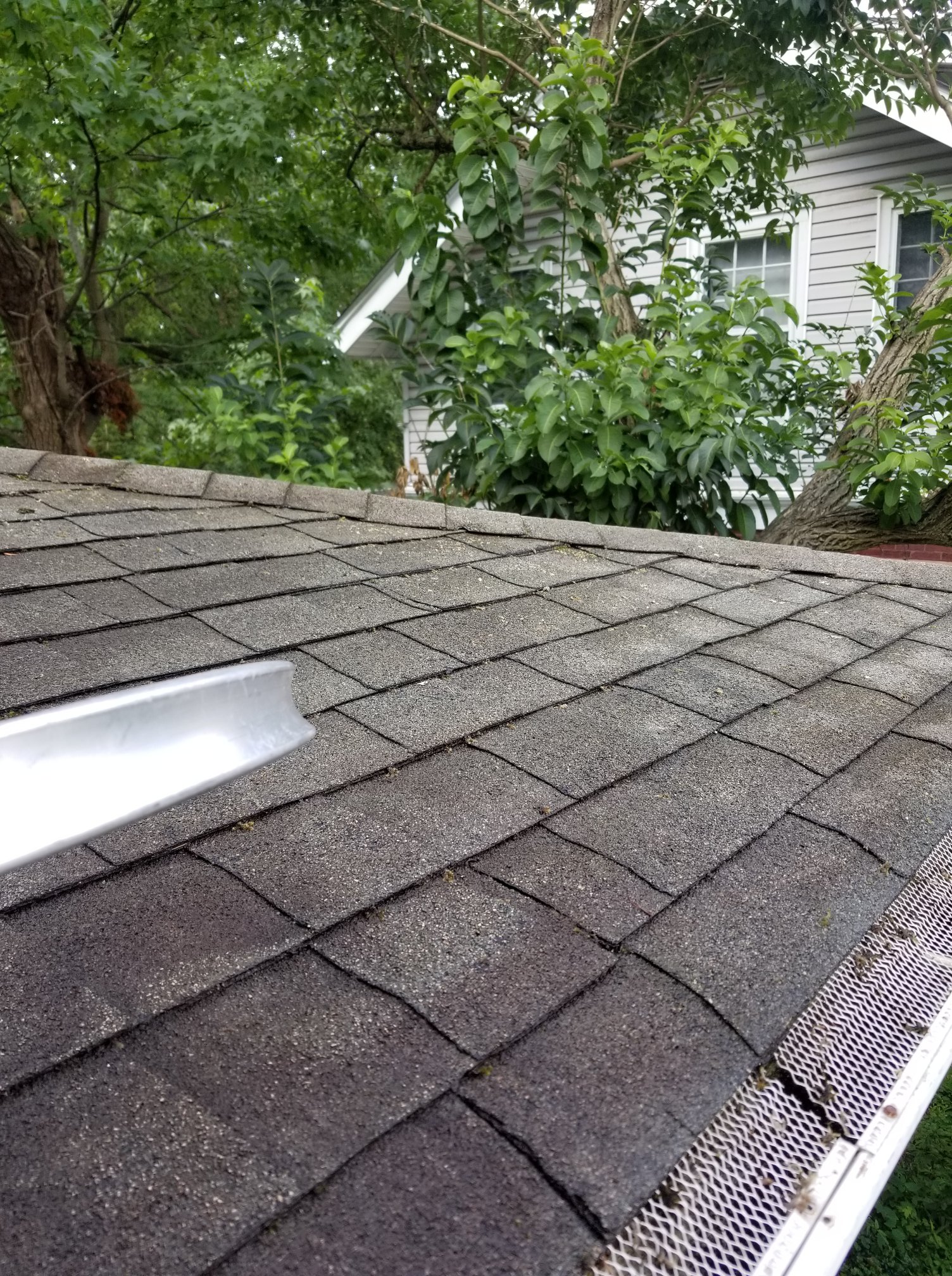 Professional Roof Cleaning Worthington OH Residents Trust
The professional roof cleaning services of All Around Roof Cleaning make detailed considerations for you and your home. We'll make your Worthington home look its best with a complete showering service, leaving it with an entirely clean exterior – without making the whole ordeal a messy pain in the neck!
Furthermore, nothing can keep us away from those nasty roof stains. We'll scrub them clean fast and effectively. It will look brand new again. Our triple-threat service combines power washing using environmentally friendly detergents with legitimate rooftop cleaning by experts in the field to make your property look its best. Not only that – even if you don't think you need a full-service clean, we offer partial services tailored to keep your home safe and secure throughout the year.
Get a Quote for Roof Washing in Worthington, OH Today!
In December 1804, approximately one hundred new settlers, most of whom came from the states of Connecticut and Massachusetts, arrived in Worthington. The first cabin these people built ended up serving as a place of worship and an educational institution. The church was the first Episcopal congregation to be formally organized in Ohio.
With time, Worthington grew exponentially and currently has a population of 14,000. The city is a balance between the hustle and bustle of city living and the serenity of small-town living.
Learn more about all of our available services at All-Around Washing LLC by clicking the links below. And don't forget to check our quote request page for an actual estimate of your next project. We are expecting your call today!