Professional. Affordable.
Pressure Washing Powell OH
Top-Rated Pressure Cleaning in Powell
Frequent upkeep of your home's exterior is essential for protecting your home from damage. Over time, organic matter like mildew and mold can grow on the side of your house, leaving your house's structure vulnerable. This deterioration will cost you in-home repairs. More importantly, these growths can be harmful to you and your family. Pressure washing your home's exterior is one of the most potent ways of eliminating unwanted dirt and debris, which can be difficult to wash off by hand. This technique can move the needle in cleaning your brick, concrete, and outdoor furniture. In the long term, routine pressure washing keeps your home clean and healthy. On top of that, it also prepares your home for additional projects like painting and other renovations.
Searching for Powell Pressure Washing Near Me?
If you're searching for Powell pressure washing near me or pressure cleaning Powell, OH, you've come to the right place. At All-Around Washing, LLC, we provide a wide range of pressure cleaning Powell, OH services. Our team of experts helps you clean your concrete, sidewalks, patios, driveway pressure washing, and more. No task is too difficult or challenging for our team to handle. We bring over eight years of experience handling the most demanding pressure-washing projects. Our extensive history of delighted customers speaks to our successful pressure washing service. We pride ourselves on committing to your satisfaction above anything else, and we will do the job to make sure it's right for you. Our years of experience have allowed us to provide the best pressure washing service Powell OH has to offer!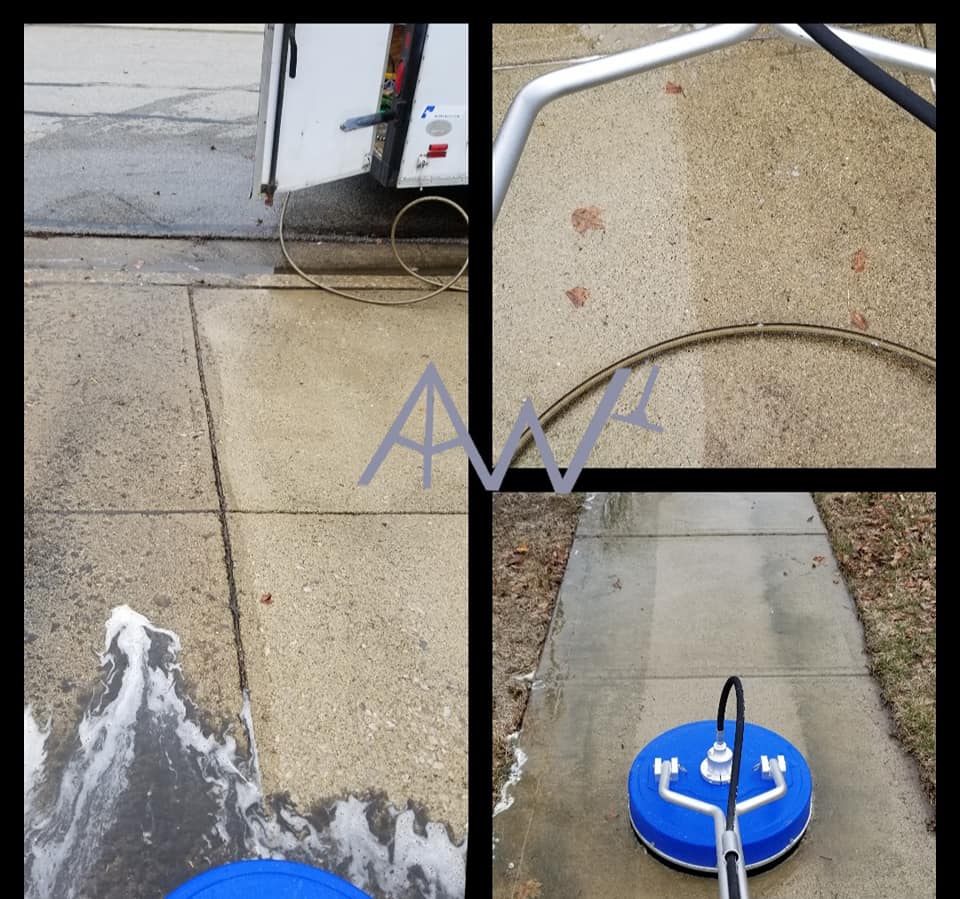 Expert Pressure Washing Service Powell OH Residents Trust
Our team brings powerful equipment to tackle the most comprehensive residential pressure-washing projects. As a premier pressure washing company, we offer the most advanced techniques to efficiently scrub your home of toxic materials that can build up over time and create a problem. We understand getting ahold of your home's cleanliness can be overwhelming. That's why we're confident our experts can guide you through the process, so you don't have to worry about yet another thing on your to-do list. We're sure we can answer any questions you may have about pressure washing in the Powell, Ohio area. We also seek to create meaningful, long-lasting relationships with our clients, so we can be there when it comes to your home cleaning needs.
Powell, Ohio is located in Delaware County and is a growing suburb of Columbus. The city offers various activities ideal for tourists and residents alike. Museums like the Ohio Historical Center and the Motts Military Museum provide a glimpse into the region's rich history. Powell is also near the Six Flags Wyandot Lake and the Sharon Woods Metropolitan Park, which offer outdoor recreation for the whole family. Overall, the small town of Powell offers a laidback atmosphere and plenty to experience.
Call Today for Pressure Washing in Powell, OH!
If you live in Powell, OH, or a nearby area, and are searching for a pressure washing service Powell, OH, pressure washing service near me, or pressure washing Powell, OH, get in touch with our team at All-Around Washing LLC. Your home will thank you for the cleaning service we provide to thoroughly scrub your exterior of dirt. Our pressure-washing team is excited to make your home safe, radiant, and healthy! We look forward to providing you with our pressure cleaning Powell OH and pressure washing Powell OH services!
We also offer professional house washing, roof cleaning, and more!