Professional. Affordable.
Pressure Washing Upper Arlington OH
Top-Rated Pressure Cleaning in Upper Arlington
Are you tired of spending hours hand washing the side of your home without any signs of progress? Pressure washing is an effective solution that deeply penetrates and removes mold and grime. Investing in the cleanliness of your home's exterior can make the value of your home increase, as a bright and polished home enhances curb appeal. Even if you're not in the home selling market, it's always a good idea to keep it up to par to reduce the effects of mother nature on the house. Besides, pressure washing removes toxic organic matter, including mildew and algae, to stay away from you and your family.
Searching for Upper Arlington Pressure Washing Near Me?
If you're looking for Upper Arlington pressure washing near me or pressure washing service in Upper Arlington, OH, reach out to our expert team of professionals at All-Around Washing, LLC. We'll start you off with a consultation and get you a free estimate on your project. Our residential pressure washing services cover an array of home cleaning needs. Our team does everything from driveway pressure washing to cleaning sidewalks, concrete, and patios. We bring eight years of experience to bring visible results to homes in the Upper Arlington area. Because of our expertise, we're confident that we can tackle any kind of pressure-washing project. Whether this is your first time pressure cleaning your home, or you'd like to get routine maintenance, we'll take care of your needs. As a best-in-class pressure washing company, we take pride in being able to answer any questions you have about cleaning the exterior of your home.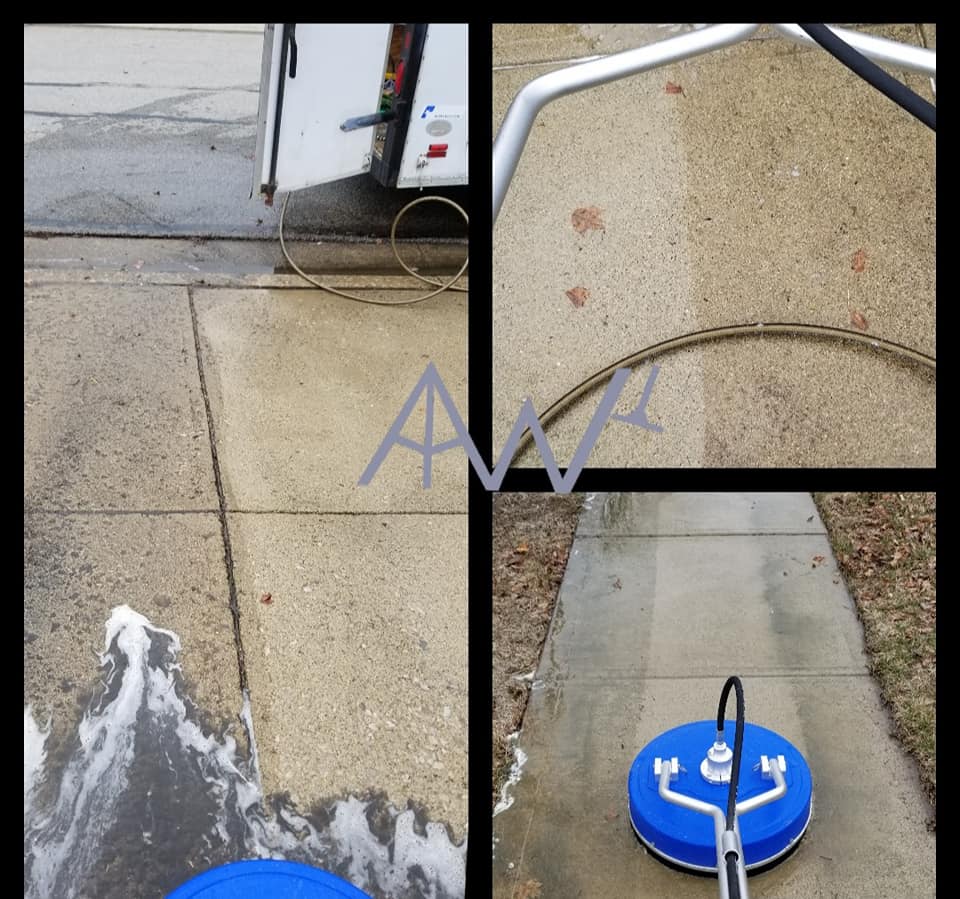 Expert Pressure Washing Service Upper Arlington OH Residents Trust
Our residential pressure washing services put you in focus. Our single most important metric of success is our customer's happiness, and we take that very seriously. Our cutting-edge equipment and advanced techniques make for a powerful solution for getting rid of dirt and stains. This process ensures your home will get the most efficient removal of tough stains and built-up mildew, which can eventually be toxic to you and your family. It's essential to keep the inside of your home up to date with cleaning and new furniture. It's just as important to pay attention to the exterior of your home. With our comprehensive services, you'll reliably have a proactive team taking care of your home.
Located in Franklin County, Upper Arlington sits in the northwest suburbs of Columbus. The city boasts vibrant entertainment offerings, including Spring Fling, the Labor Day Arts Festival, and other art installations and events throughout the year. These initiatives speak for the active community residing in Upper Arlington.
Call Today for Pressure Washing in Upper Arlington, OH!
If you live in or own a home in Upper Arlington, OH, or a surrounding area, and are searching for pressure cleaning Upper Arlington, OH, pressure washing Upper Arlington, OH, or pressure washing service near me, look no further than All-Around Washing, LLC. Going through the ordeal of cleaning your home is a burden, and it often doesn't lead to great results. Leave it to our qualified team of licensed professionals to take care of the details and save you time and money. We're confident our pressure washing clean will leave your home spick and span for years to come!
We also offer professional house washing, roof cleaning, and more!