Professional. Affordable.
Pressure Washing London OH
Top-Rated Pressure Cleaning in London
Keeping dirt and mold off of the exterior of your home is no simple task, but it's certainly a must if you want to keep your home strong and healthy. While cleaning your house with conventional methods may help, pressure washing your home is the way to go when you want to get rid of debris. Washing your home's exterior thoroughly once or twice a year can prevent excess grime build-up and make your housing structure more resistant to the effects of weather.
Searching for London Pressure Washing Near Me?
If you're in the market for a pressure washing service in London, OH, or pressure washing in London, OH you've found the right place. At All-Around Washing, LLC, our expert team will consult with you and give you a free estimate for your project. Multiple pressure washing companies in London, OH, can assist with your pressure cleaning needs. We pride ourselves in being a leader amongst the pack, with over 4 years of experience and a full suite of service options designed to surpass your exterior cleaning needs.
We help you with a wide range of pressure cleaning London, OH services, including driveway pressure washing, residential pressure washing, and sidewalk cleaning. Whichever exterior you need help washing, we can tackle it successfully. Our team of licensed pressure-washing professionals has over eight years of experience in bringing solutions to the most demanding pressure-washing projects. We value your happiness as a customer, so we will strive to fulfill your exterior cleaning needs regardless of the duration of your project.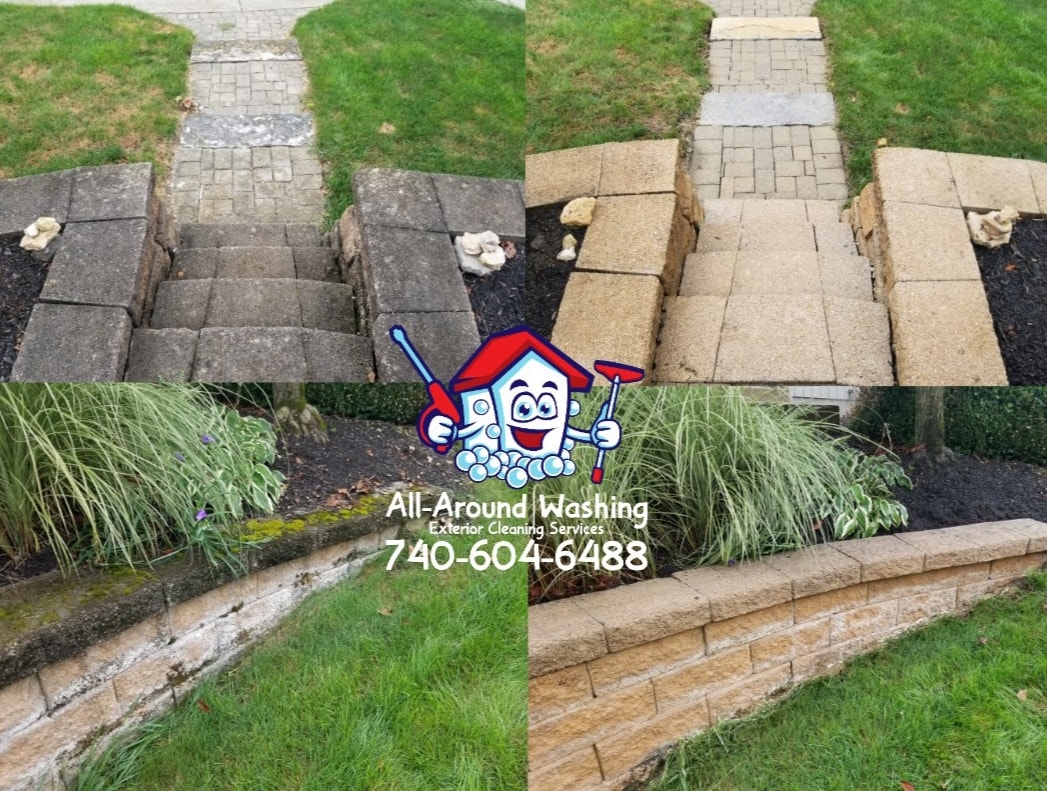 Expert Pressure Washing Service London OH Residents Trust
No other pressure washing company in the London, OH area does it as we do. We bring best-in-class equipment to remove grime and debris from your home's exterior. Our pressure-washing techniques remove stains and mildew that accumulate on your home's exterior and can become harmful to you and your family. In addition, frequently pressure washing your exterior can extend the longevity of your home. At first, cleaning your home from all the dirt that mother nature brings can seem like a daunting task. You might ask yourself how even to begin. Our team of trusted professionals will guide you every step of the way and give you visibility into our process so you can feel confident that you're getting the best cleaning for your home.
Established in 1811, London is located in the center of Ohio. Home to over 10,000 residents, the city features a tight-knit community. The town's school districts may be small, but they are reinforced with community resources for enhanced learning. The charming city of London, OH offers plenty of green space, parks, and recreational areas for children. It's also a nearby hub of Columbus and provides access to a larger city just miles away. The city is an excellent combination of cozy and vibrant, great for residents and tourists alike.
Call Today for Pressure Washing in London, OH!
If you live in London, OH, or a nearby area, and are searching for London pressure washing near me, pressure washing service near me, or pressure cleaning London OH, get in touch with us at All-Around Washing, LLC. Our skilled team of pressure-washing professionals is excited to deliver cleaning solutions that will help keep your home safe and healthy.
We also offer professional house washing, roof cleaning, and more!