Exterior Cleaning Company
All-Around Washing LLC is a veteran-owned and operated commercial and residential pressure exterior cleaning company. Our professional team has over 8 years of pressure washing experience. The services we provide are results that you will be able to see!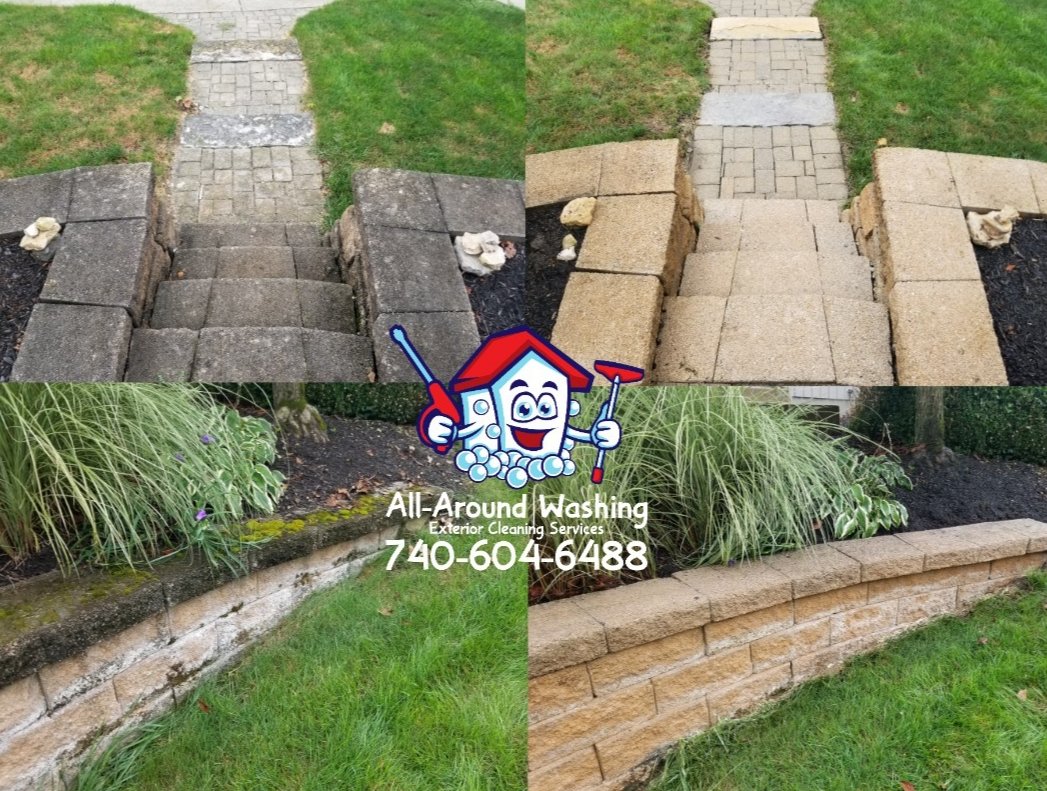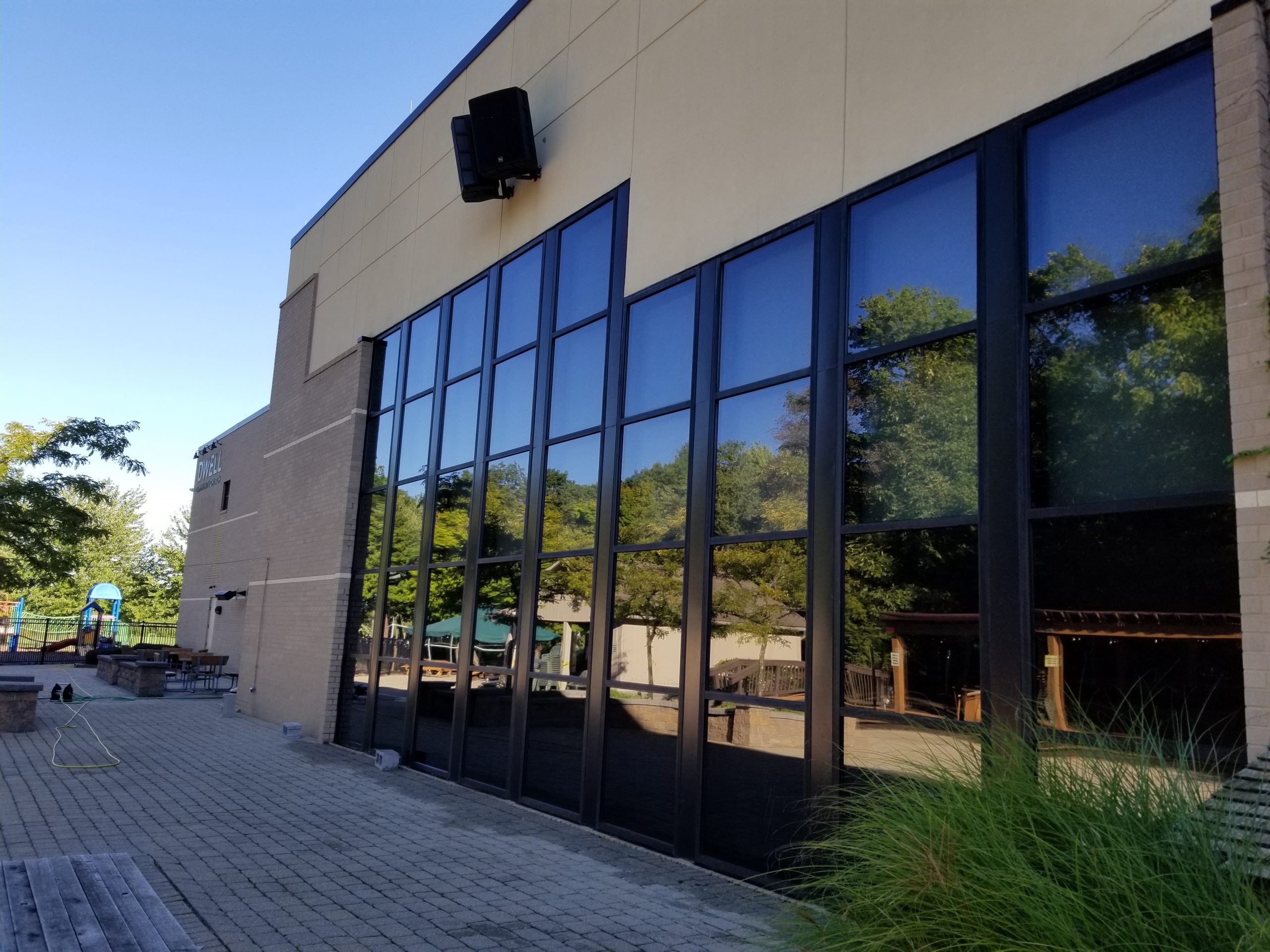 All-Around Washing LLC delivers professional exterior cleaning service. We want your home or business to look brand new! Once you've had our team clean your home, your property will be looking good as new.
We have been in this industry for over 8 years, so our team understands the importance of a local trusted company. That is why we always deliver on our promise to you!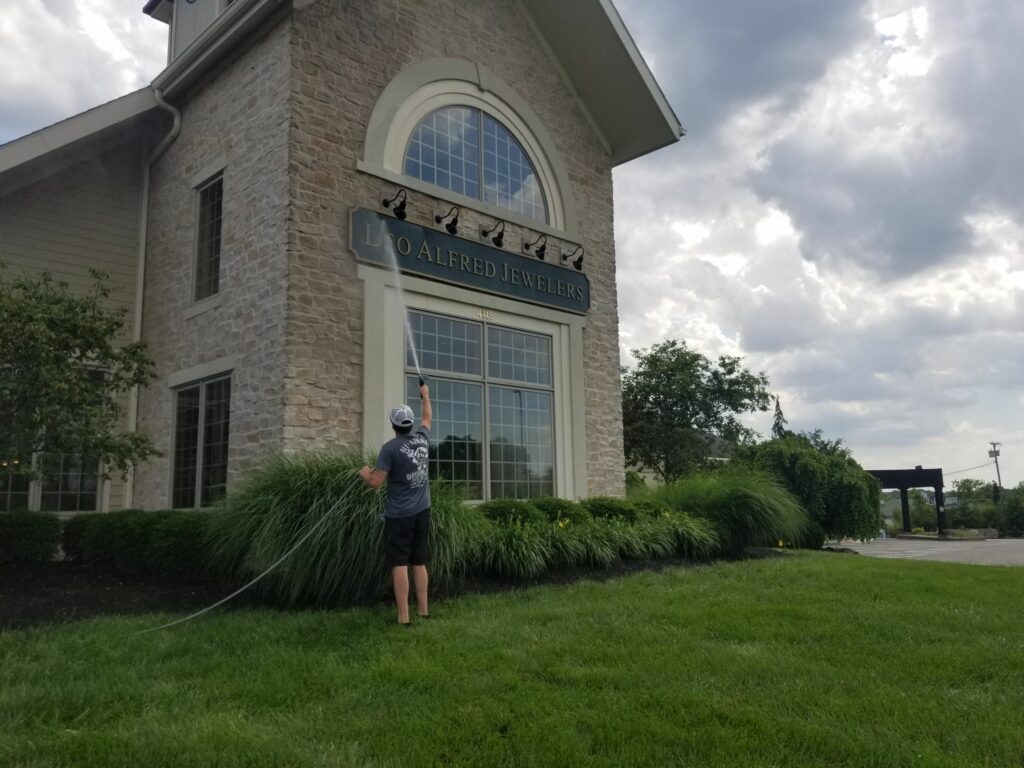 This service will ensure the exterior of your home or business stays looking like new. Doing this once or twice a year helps prevent excess dirt and grime build up around your property. This extends the life of the exterior of your home or business.
Soft washing offers an exterior cleaning solution for those more delicate areas of your home, with the ability to remove dirt and grime from unwanted areas without damaging any of the materials.
A home's roof is one of your largest investments. That investment should be protected. By cleaning your roof once at least every 3-5 years, you are extending the lifetime of that roof! Take care of your investment with our roof cleaning service.
Window cleaning is often overlooked. Trust us when we say, you will see the difference in a clean window compared to your previously dirty windows.
Our gutter cleaning service is pretty straight forward. Your gutters are filled with leaves, sticks, and who knows what else. Our staff thoroughly clears out and cleans gutters to make sure they are fully functioning. Having regularly cleaned gutters helps prevent water damage to your home or business.
See What Our Customers Say
"Seth is a very conscientious and service-oriented young man. He also goes above and beyond to make certain his customers are pleased with his work. I have hired him to clean my windows, power wash my driveway & patios and clean my gutters and have always been 100% satisfied with the results. On top of all this, he's polite and personable. I recommend him heartily."
"Great experience. They took the time to explain what they were doing. They suggested other needed repairs and services to protect my home. Great people to work with and they will be getting more business from me."
"It's rare that you can find a service that is provided with this degree of professionalism. Seth is polite and detailed, and hardworking, a rare set of traits in small businesses. I highly recommend All Around Washing LLC."
"Seth came to clean our gutters. He was on time and got right to work and did a great job. When he was done he told us that he would come back and bring a filter for one of the downspouts because it was getting clogged up with leaves. I appreciated that because he didn't really have to bring it to our attention but he did and he also was willing to make an extra trip because he didn't have one on his truck."
"We are regular customers of this company because the owner is reliable and does excellent work at a reasonable cost. We've used this company most recently to put up our outside Christmas lights and window wreaths (2 story house). Great work. Thanks Seth!"
"Seth was prompt, courteous, and professional. He did an excellent job for a reasonable price. In addition to power washing our driveway and cleaning our windows, he also repaired our damaged window screens."
"Seth Haley did an excellent job on our windows. We got great value for a very reasonable price. He cleaned inside and out, cleaned the sills and frames and washed the screens. We will definitely hire him again."