Professional. Affordable.
Five-Star Rated Roof Washing in London
Maintaining your roof clean can increase the durability and protection of your home. Your roof is the entry point for dirt and debris that can accumulate due to rain and other factors. A good roof wash can effectively protect your home from harmful weather conditions. It can also help prevent water damage from entering your home and spoiling your interior. Like many roofs in Ohio, mildew can build up on the roof and cause discoloration. Regular roof washing can prevent these organic materials from changing your roof's color permanently. Beyond the appearance of your roof, roof moss removal and washing can prevent pests from entering your home and save you money from repairs in the long run.
Searching for London Roof Cleaners Near Me?
If you're searching for an excellent roof washing London, OH service, or roof washing near me, contact our experienced team at All-Around Washing, LLC. Our team of roof-washing professionals uses high-quality materials to clean your roof from insects, lichens, and other organic matter that can damage your shingles. We remove virtually any debris and other organic matter that can potentially spread using innovative cleaning technology. Our team of roof cleaning professionals understands how crucial your roof is to the structure of your home, so we use the best cleaning agents to restore your roof. As one of the leading roof cleaning services in London, OH, we offer a range of service options designed to satisfy your roof cleaning needs.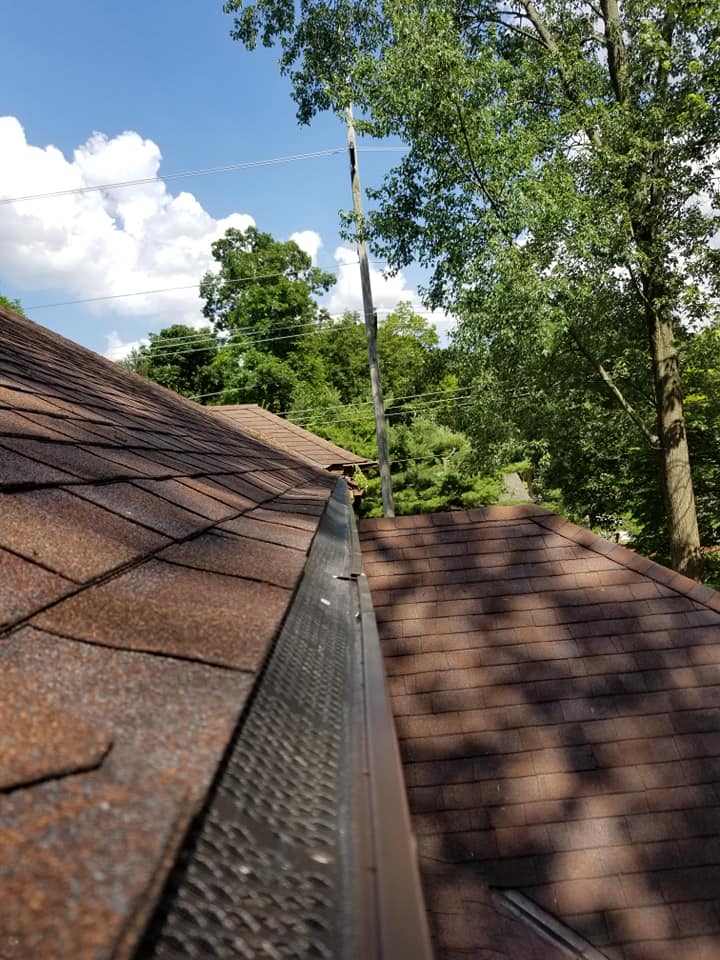 Professional Roof Cleaning London OH Residents Trust
Our thorough roof washing process creates a clean surface that will refresh your roof's exterior. Going through more repairs due to a lousy roof wash can be exhausting. At All-Around Washing, we bring the highest quality of care to our services. We are thinking of how central your roof is to your home's structure. Stains from mildew and algae can start on the roof and end up spreading to other parts of the house's structure. You can trust our professional roof contractors to provide a functional and esthetically clean roof. You shouldn't have to stress about the complicated details of taking care of your roof. Let our team take care of your roof cleaning needs.
London, OH is a fantastic place to raise a family. Located just miles away from Columbus, the city offers plenty of fun attractions for residents and visitors alike. The Clark County Historical Museum provides a look at local history and memory. For a more action-packed adventure, you can try local spots for mini-golf, delicious ice cream, and bowling. London, Ohio sits at the perfect intersection between fun-filled destinations and a quiet, laidback atmosphere.
Get a Quote for Roof Washing in London, OH Today!
If you live in London or a nearby region and are looking for a roof cleaning in London, OH, or London roof cleaners near me, reach out to our team of roof cleaning experts at All-Around Washing, LLC. We'll give you a free estimate and align it with your project needs. We look forward to polishing off your roofs for an incredible shine!
We also offer professional house washing, pressure washing, and more!