Professional. Affordable.
Five-Star Rated Roof Washing in Dublin
The benefits of roof cleaning far outweigh the costs of investing in proper care for your home. To start, maintaining a clean roof can prevent pests from creating infestations in your home. Because your roof is exposed to rain, snow, and other organic matter, it can be a vulnerable entry point for toxins to enter. In addition, shingles that aren't adequately cleaned regularly can break down and create holes in your roof. A lack of continuous cleaning can eventually lead to water damage in the interior of your house. Beyond making your roof look fresh and clean, a regular roof wash can make all the difference in protecting your home from natural causes. Ultimately, not taking care of your roof can lead to additional repair costs you don't want to face down the line.
Searching for Dublin Roof Cleaners Near Me?
If you're looking for a sharp roof cleaning in Dublin, OH, or roof washing near me, you've come to the right place. Our expert team at All-Around Washing LLC knows our way around a roof or two. We understand how valuable and delicate roofs can be, so we bring the utmost care in handling your roof washing. Our professional roof-washing team is equipped with the latest innovations in roof cleaning to wash and care for your roof efficiently. As one of the top roof cleaning services in the region, we pride ourselves on our high-quality techniques and ability to exceed our client's expectations.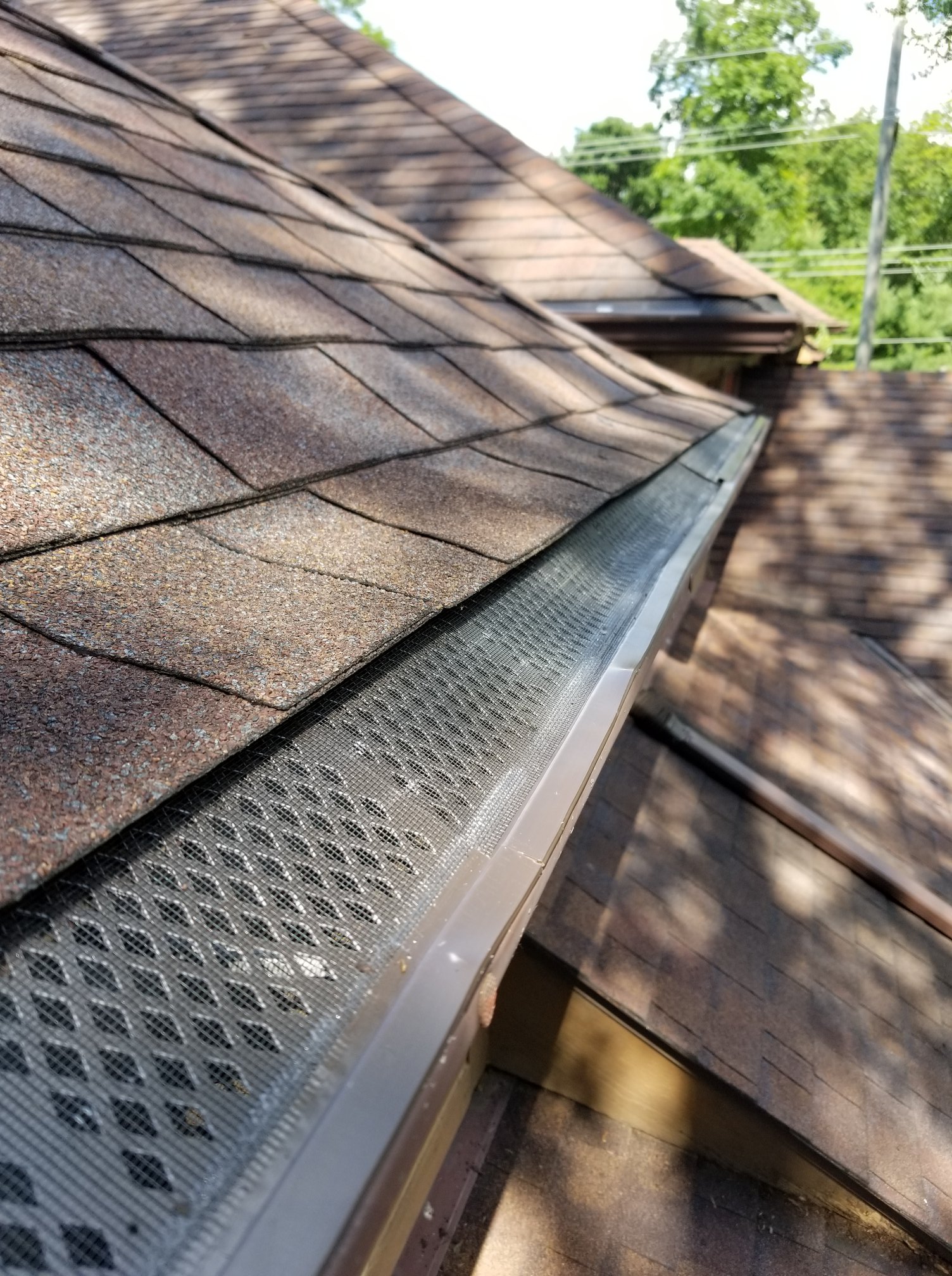 Professional Roof Cleaning Dublin OH Residents Trust
Because of our background, we know just how important your roof is to protect your home from external toxins. Stains from moss and algae can create discolorations and permanent damage. We handle roof moss removal with precision and efficiency to help you eliminate toxic materials on your roof. Many services don't thoroughly clean your roof. On the flip side, many projects end up damaging your home due to using harsh techniques. At All-Around Washing LLC, we eliminate essentially any debris that can cause pests and water damage. Our roof-washing services help keep your home safe for years to come.
Dublin, OH is home to over 60 parks and plenty of recreational centers for various activities. The city hosts over 3,000 growing businesses, three excellent public high schools, and millions of square feet of retail space. Dublin is a fantastic place to visit or settle down, boasting a combination of economic opportunity and enticing fun of all. The city has preserved its rich cultural history by hosting the annual Dublin Irish Festival, the second-largest Irish festival in the world.
Get a Quote for Roof Washing in Dublin, OH Today!
If you live in Dublin, OH, or a surrounding area, and are looking for a roof washing Dublin, OH service, or Dublin roof cleaners near me, contact our team of roof cleaning experts at All-Around Washing LLC. Our roof cleaning contractors will start you off with a free estimate and walk you through our project specifications. We're excited to bring you cost savings by restoring and refreshing your roof!
We also offer professional house washing, pressure washing, and more!