Professional. Affordable.
Pressure Washing Dublin OH
Top-Rated Pressure Cleaning in Dublin
Anyone who's tried to wash the exterior of their home will tell you it's no simple feat. Tough dirt and grime can latch onto your walls, making it difficult to remove manually. Pressure washing your house is one of the most effective ways of removing debris from your house's exterior. The technique is most potent against concrete, brick, and outdoor furniture and can extend the longevity of your home. On top of increasing your home's durability, you'll also enhance its curb appeal and make it more appealing to potential home buyers. While you may not be in the market to sell your home, it never hurts to invest in your home's health.
Searching for Dublin Pressure Washing Near Me?
If you're searching for help with a Dublin pressure washing near me or pressure cleaning Dublin OH, look no further than All-Around Washing, LLC. Our expert team will schedule a consultation and give you a free estimate when you contact us. We cover all of your pressure washing areas, including concrete, sidewalks, patios, furniture, and driveway pressure washing. We help you with an array of pressure cleaning London, OH services. No project is too big, small, or complex for us to tackle. Our licensed professionals bring over eight years of experience solving the most challenging pressure washing tasks. Your happiness as a customer is our number one priority. We make a serious commitment to all of our customers to provide clean homes through our advanced pressure cleaning methods. Our years of experience have allowed us to provide the best pressure washing service Dublin OH has to offer!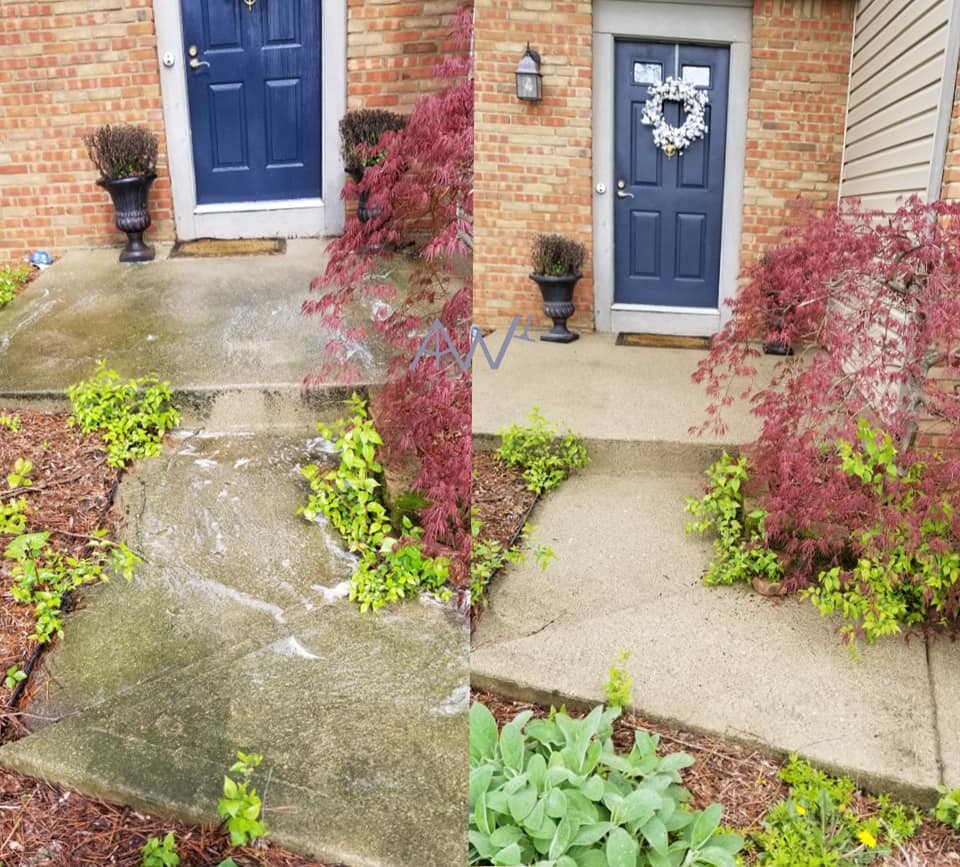 Expert Pressure Washing Service Dublin OH Residents Trust
As a best-in-class pressure washing company in the Dublin, OH area, we bring premier equipment to remove mold and other dirt from your home's exterior. Our residential pressure washing techniques eliminate stains and toxic mildew that can potentially harm you and your family. You don't have to worry about pressure cleaning your home. Our team of trusted professionals will guide you through the process of getting a free estimate, scoping the project, and providing ongoing maintenance. Our extensive knowledge gives us confidence that we can answer any questions or doubts you may have about our pressure washing services.
Named after an Irish traveler who crossed the land over 200 years ago, Dublin, Ohio is home to more than 1000 acres of parkland. A highlight of Dublin's vibrant outdoor attractions is the "Field of Corn" installation, which features statues of corn in a park. Featuring the top high schools in the region, Dublin is an ideal place to settle down with a family. Its welcoming community of over 42,000 people and wide range of recreational activities make the city a fantastic destination for all.
Call Today for Pressure Washing in Dublin, OH!
If you live in Dublin, OH, or a surrounding area, and are searching for pressure washing service in Dublin OH, pressure washing service near me, or pressure washing Dublin OH, contact our team at All-Around Washing, LLC. You don't have to take on the burden of researching how to best clean your home. Let our team of professionals handle the heavy lifting. Our pressure-washing professionals are excited to deliver cleaning solutions that will make your home safe, radiant, and healthy! We look forward to providing you with our pressure washing Dublin OH or pressure cleaning Dublin OH services!