Professional. Affordable.
Roof Cleaning Columbus OH
Five-Star Rated Roof Washing Columbus OH
Are you looking for a roof cleaning company in Columbus, OH? Then you'd be pleased to know that All-Around Washing LLC is now operational in your city. Our roof cleaning in Columbus, OH will give you the best value for every dollar spent.  Undeniably, roof cleaning is a lot of hassle. This is why it's unsurprising that many homeowners don't give it any thought. The stress of climbing up and down your roof is not encouraging. Thus, it's a good thing that the National Roofing Contractors Association warns against the DIY route. 
You must hire trusted roof cleaning contractors. All-Around Washing LLC is a company eager to serve you well and will provide you with the best roof cleaning in Columbus, OH. Roof cleaning serves a primary purpose: to prolong the lifespan of your rooftop. As you're well aware, roofs are invaluable housing assets, and regular roof washing in Columbus, OH is a must. The roof over your house protects your household from elements like sunlight and rainfall.  Also, your rooftop contributes to the aesthetics of your home. Consequently, allowing your roof to remain unclean defeats all purposes.
Searching for Columbus Roof Cleaners Near Me?
Further, the severe weather conditions in
Columbus, OH
, put rooftops under more strain than usual. The heavy downpours make roofs thriving grounds for algae, mildew, and moss growth. Let's say the latter is what you mustn't allow. As a result, roof moss removal is a necessary housekeeping chore in Columbus, OH. If you truly want your roof to last long, you must prioritize moss removal.
Now, looking at your roof from any viewpoint, you'd think it looks too bad. You might even consider a replacement. This is what algae buildup can do; make your roof shingles look worse than they are. Pest/bird dung buildup can also be a culprit in this regard. It's only a pro that would tell you if the solution is cleaning, repair, or replacement. However, in our experience, your roof often needs effective cleaning to become as good as new.  Were you looking for top-rated Columbus roof cleaners near you? Well, you're in luck, my friend— you've found us.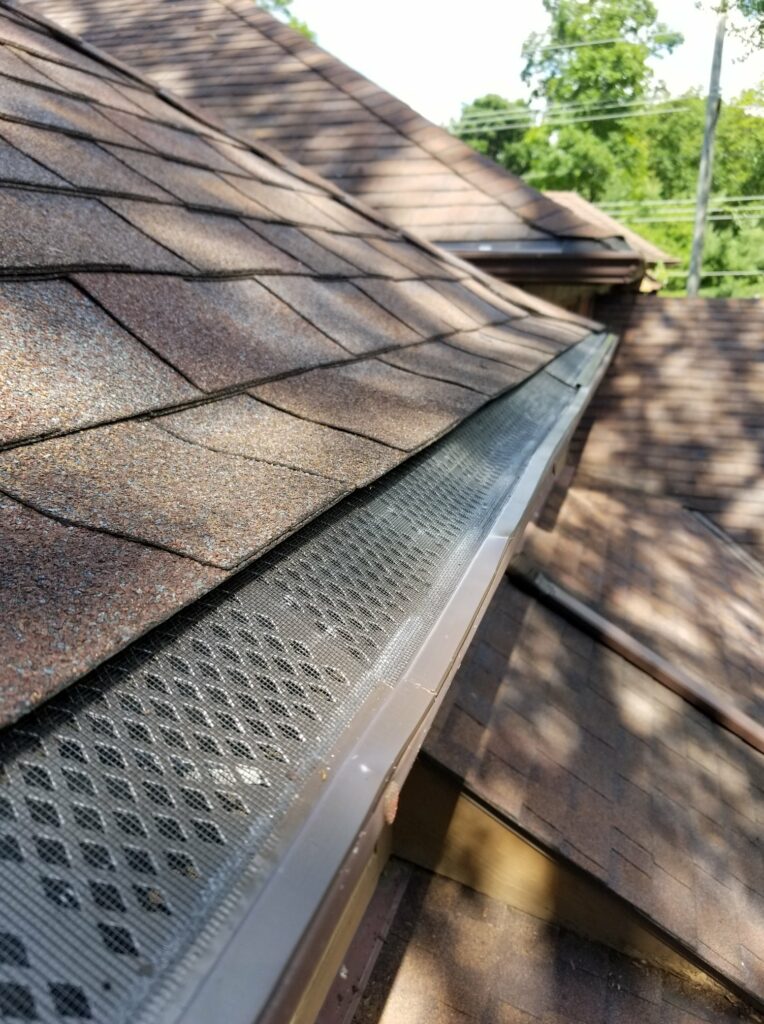 Professional Roof Cleaning Columbus OH Residents Trust
The risk of roof cleaning agents leeching/ washing off onto surrounding flora is another drawback. Like many homeowners, you wouldn't tolerate any harm to your flowers, garden, and lawn. To overcome this challenge, we use only environmentally friendly cleaning agents.  Here at All-Around Washing LLC, we understand how much a clean home means to you.
In addition, you must maintain a routine. We recommend cleaning your roof at least once in 3 years. Nonetheless, we're aware that keeping count might be something you won't enjoy doing.  More so, it's likely that you'd forget. Hence, we make it our job to plan a routine you find most convenient. Establishing a professional client-customer relationship is also our priority; we could well be friends before long!
Get a Quote for Roof Washing in Columbus, OH Today!
Although Columbus is the most populous city in Ohio, it's still a fine place to live. It's the 14th-most populous city and the third-most populous capital in America. There's also something to be said about the teeming number of festivals in the city. Every time of the year, one big event or the other is going on. Notably, motorsports and football are commonplace sports.
Overall, allowing moss or algae to build up on your roof is bad. In time, these things "eat away" your roof shingles, reducing their quality. Leaks and other damages become highly possible. Proper roof cleaning is enough to avoid these problems. Therefore, if you need
roof washing
in Columbus, OH, and want to guarantee the aesthetics and lifespan of your roof, we urge you to
contact us today
!